Financial 15 Split Corp.: Regular Monthly Dividend Declaration for Preferred Share - msnbc.com
TORONTO, ONTARIO — Financial 15 Split Corp. ("Financial 15") declares its regular monthly distribution of $0.04375 for each Preferred share ($0.525 annually). Distributions are payable June 8, 2012 to shareholders on record as of May 31, 2012. There will not be a distribution paid to Financial 15 Class A Shares for May 31, 2012 as per the Prospectus which states no regular monthly dividends or other distributions will be paid on the Class A Shares in any month as long as the net asset value per unit is equal to or less than $15.00. The net asset value as of May 15, 2012 was $13.60.
Since inception Class A shareholders have received a total of $9.85 per share (including two special distributions totaling $0.50 per share) and Preferred shareholders have received a total of $4.48per share inclusive of this distribution, for a combined total of $14.33.
Financial 15 invests in a high quality portfolio consisting of 15 financial services companies made up of Canadian and U.S. issuers as follows: Bank of Montreal, The Bank of Nova Scotia, Canadian Imperial Bank of Commerce, Royal Bank of Canada, Toronto-Dominion Bank, National Bank of Canada, Manulife Financial Corporation, Sun Life Financial, Great-West Lifeco, CI Financial Income Fund, Bank of America, Citigroup Inc., Goldman Sachs Group, JP Morgan Chase & Co. and Wells Fargo & Co. Shares held within the portfolio are expected to range between 4-8% in weight but may vary at any time.
  Distribution Details:                                                        Preferred Share (FTN.PR.A)                         $0.04375                  Ex-Dividend Date:                                  May 29, 2012              Record Date:                                       May 31, 2012              Payable Date:                                      June 8, 2012               
Financial storm gathers pace - The Independent
European markets suffered further losses after Moody's Investor Service downgraded 16 Spanish lenders, blaming the move on the country's waning ability to shore up its banks.
However, a spokesman for Santander UK reassured customers that it was "completely autonomous" from its parent firm, adding that "money raised in the UK stays in the UK".
As Spain's woes deepened, investors continued to be troubled by political turmoil in Greece, where a caretaker government has stepped in to steer the debt-ridden country into repeat elections next month.
Jordan Lambert, trader at Spreadex, said the "environment is getting increasingly bleak" with Moody's downgrade of the Spanish banks adding to the "sour taste".
The FTSE 100 Index lost nearly 1%, while France's Cac-40 fell 1% and the Dax in Germany lost 0.5%. Spain's Ibex-35, however, rose 0.5%.
While Spain saw its implied borrowing costs pull back slightly, the yield on 10-year bonds still remained above 6%, in a sign that investors lack confidence in the country's finances.
Moody's debt downgrade came after the Spanish government was forced to deny there had been a run on the country's fourth biggest lender, Bankia, amid reports that 1 billion euros (£800 million) had been withdrawn since it was nationalised last week.
Bankia, which was bailed out last week when the government converted loans into a 45% stake, saw shares recover 30% today, following a 30% plunge yesterday.
Greece, which some fear will have to exit the euro if an anti-austerity party is elected in June, was also hit with a downgrade from ratings agency Fitch.
The "heightened risk" that the political and economic crisis could drag the country out of the single currency prompted the move, Fitch said.
In the US, a disappointing manufacturing report sparked fears over the country's economic recovery in overnight trading but all eyes were on Facebook's pending flotation on the New York Stock Exchange.
The social-networking site will offer shares for 38 US dollars (£24) a piece, valuing it more than 100 billion dollars (£66 billion), in a move that some analysts hope might distract from the crisis in Europe.
Chris Weston, institutional trader at IG Markets, said: "Tonight is all about Facebook, and we thoroughly expect a good day's showing on its first day of trade.
"One hopes a positive tape will lift spirits, if for no other reason than to give traders something other than Greece to think about."
The developments came after David Cameron issued a call for action from eurozone states and institutions to support weaker economies such as Greece or see the single European currency break up.
The Prime Minister said he would do "whatever it takes to keep Britain safe from the storm", but made clear that the UK could not be immune from the consequences of a collapse of the euro.
PA
Tetragon Financial Group Limited (TFG) Monthly Update for April 2012 - Yahoo Finance
LONDON, May 18, 2012 /PRNewswire/ --
Tetragon Financial Group Limited (TFG) is a Guernsey closed-ended investment company traded on the NYSE Euronext in Amsterdam under the ticker symbol "TFG".
In this monthly update, unless otherwise stated, we report on the consolidated business incorporating TFG and Tetragon Financial Group Master Fund Limited.(1)
Net Asset Value Estimates as of April 30 2012
(Amounts provided are unaudited and subject to change)

                                             (in millions except per share data)
    Estimated Fair Value of Investments:       $1,275.1
    Cash and Cash Equivalents:                   $248.5
    Net Other Assets/ (Liabilities):              $(3.0)
    Estimated Net Asset Value:                 $1,520.6
    TFG Shares Outstanding:                       132.6
    Net Asset Value per Share: (1)(3)            $13.23
 

(1) TFG invests substantially all its capital through a master fund, Tetragon Financial Group Master Fund Limited ("TFGMF") in which it   holds a 100.0% share.
(2) Excludes 9.1 million shares held in treasury and 8.5 million shares held by a subsidiary.
(3) NAV per share was reduced by $0.105 in April 2012 to reflect the approval of the quarterly dividend relating to Q1 2012.
CLO Equity & Direct Loan Portfolio Composition
CLO Equity & Direct Loan Portfolio Held by Tetragon Financial Group Master Fund Limited
(unless otherwise stated)
As of April 30, 2012

    Tetragon Financial Group Ltd
    Snapshot of CLO Equity& Direct Loan Portfolio Held by TFG Master Fund Limited
    (unless otherwise stated)
    as of April 30, 2012


                                TFG
                               group     TFG
                       TFG      Net     group
                      Share    Market    Net
                      Price     Cap     Assets         No. of Closed CLO
    Report Date        ($)    ($MM)(1)  ($MM)         Equity Transactions
    30 April 2012     $7.86    $903.7  $1,520.6              78 (2)
 


                                                       Risk    Investment
                                                    Capital    Fair Value
    Capital Allocation by Asset Class            Allocation  ($MM)(2,3,4)
 
    Broadly Syndicated Senior Secured Loans: US        77.1%       $969.2
    Broadly Syndicated Senior Secured Loans: Europe     9.0%       $113.6
    Middle Market Senior Secured Loans: US             13.8%       $173.5
 
                      Total                           100.0%     $1,256.4
                                                                             Asia
    Geographic Allocation by Asset Class                USA        Europe  Pacific  Total
 
    Broadly Syndicated Senior Secured Loans            89.5%        10.5%    0.0%   100.0%
    Middle Market Senior Secured Loans                100.0%         0.0%    0.0%   100.0%
 
                                                       91.0%         9.0%    0.0%   100.0%


                                                        Bank Loan
    Top 15 Underlying Bank Loan Credits                Exposure (5)
 
    Univision Communications                              0.95%
    HCA Inc                                               0.87%
    First Data Corp                                       0.85%
    Community Health                                      0.78%
    UPC Broadband                                         0.77%
    Federal-Mogul                                         0.73%
    Charter Communications                                0.73%
    Las Vegas Sands                                       0.73%
    Sabre Holdings Corp                                   0.70%
    Aramark Corp                                          0.69%
    Cablevision Systems Corp                              0.68%
    Huntsman ICI                                          0.60%
    Reynolds Group                                        0.60%
    Asurion Corp                                          0.56%
    TXU Corp                                              0.55%

EUR-USD FX:   1.32
(1)Calculated using TFG shares outstanding (net of 9.09 million shares held in treasury and 8.52 million shares held by a subsidiary) and month end exchange price.
(2)Excludes  CDO-squared and ABS CDO transactions which were written off in October 2007.  TFG continues to hold the economic rights to 3 of these written-off transactions. Excludes TFG's investments in CLO mezzanine tranches.
(3) Excludes TFG's investments in LCM Asset Management LLC, GreenOak Real Estate LP and GreenOak related funds or investments, and CLO mezzanine tranches.
(4)Equivalent to Investment in Securities at Fair Value in the US GAAP Financial Statements.
(5)Includes par amount of loans held directly by TFG and also loan exposures via TFG's CLO equity tranche investments. With respect to CLO equity tranche investments, calculated as a percentage of total corporate loan assets that TFG has exposure to based on its equity-based pro-rata share of each CLO's total portfolio.  All calculations are net of any single name CDS hedges held against that credit.

Tetragon Financial Group Limited (TFG)
Monthly Update For April 2012

    Expected Upcoming Events                     Date
    Q1 2012 Dividend Payment Date                May 22, 2012
    May 2012 Monthly Report                      June 22, 2012 (approx)

This release does not contain or constitute an offer to sell or a solicitation of an offer to purchase securities in the United States or any other jurisdiction.
The securities of TFG have not been and will not be registered under the US Securities Act of 1933 (the "Securities Act"), as amended, and may not be offered or sold in the United States or to US persons unless they are registered under applicable law or exempt from registration.
TFG does not intend to register any portion of its securities in the United States or to conduct a public offer of securities in the United States.
In addition, TFG has not been and will not be registered under the US Investment Company Act of 1940, and investors will not be entitled to the benefits of such Act.
TFG is registered in the public register of the Netherlands Authority for the Financial Markets under Section 1:107 of the Financial Markets Supervision Act ("FMSA") as a collective investment scheme from a designated country. This release constitutes regulated information ("gereglementeerde informatie") within the meaning of Section 1:1 of the FMSA.
For further information, please contact:        
TFG:
David Wishnow/Yuko Thomas
Investor Relations
ir@tetragoninv.com
Press Inquiries:
Brunswick Group
Andrew Garfield/Gill Ackers/Pip Green
+44-20-7404-5959
tetragon@brunswickgroup.com
PRN NLD

Developing Business Skills in Children - Awoko
Gone are the days when children were taught only to go to school, do their homework and help Daddy and Mummy at home.
Times have changed. With the development of technology, there are more business opportunities springing up every day and children are fastly catching up with adults in creating wealth. They not only run their own businesses they are also becoming young millionaires. Fatmata and Mariama are two sisters aged 11 and 14. They run a call center at Liverpool street, Freetown. They started a year ago when their father died when their mother could not afford to continue their education. At that time they were always at their mum's shop assisting her to sell when she was not around. Their dream is to save as much money as they can so that they can go back to school.
How can I make my kids enterprising? What are the easy ways for a kid to make money fast? How can I start a business as a kid? How can kids make money fast? What are the best business ideas for kids? If any of these questions are on your mind, then read on because I am about to reveal how to develop entrepreneurial skills in your child.
1. Teach them to have the right mindset
A child, you must first have the right mindset. They must appreciate the value of money and understand its workability. They must also understand the fact that money is not scarce; as it is taught to be. Let them understand the fact that a mere knowledge and application of the law of demand and supply is the big difference between those that are suffering in penury and those living in abundance. They must also be prepared to put in the required effort needed to succeed and lastly, they must believe in themselves and their own creative ideas.
2. Think up a Good Business idea or find a business opportunity
"If you want to make money fast, simply solve other peoples' problems or satisfy their needs."
As the entrepreneurial spirit within Mariama and Fatmata grew stronger, they began to see business opportunities around that other's couldn't see.
They even saw opportunities within their mom's business premises that even their mom couldn't see. How did they come up with the idea of starting a call centre and voucher retailing outlet?
While managing their mom's shop, Mariama observed that the woman running a call centre shop opposite their mom's doesn't open shop regularly.
After carefully observing the woman for sometime; she drew up a plan and went about researching the ins and outs of running a call centre.
Her plan was to fill the gap left by the woman. Now this was how she came up with the idea. It wasn't rocket science. Mariama simply saw a need which was fueled by a woman's lack of punctuality and she filled it.
3. Raise the needed capital
Now how was a girl of thirteen able to raise the needed capital to start her business? Mariama is known in the family for her enterprising spirit and the call centre wasn't her first business adventure. While managing her mom's shop, she observed that there were some items that customers were demanding but her mom wasn't stocking them. When Mariama took the observation to her mom, she said she wasn't interested in selling these items because their profit margin was low. She took note of the fact that while the profit margin for these items was low, the demand was high. So instead of allowing her mom's negativity to stop her; she decided to stock these items with her own money.
With the little she had in savings, she raised more money from her two older brothers with the promise of repaying them with interest at a set time.
That was how she started trading on retail items in her mom's shop.
As for the call centre start-up, she raised capital from her savings and got additional capital from her mom, but the total start-up fund was nothing to write home about. But did lack of sufficient capital despair her? The answer is no.
4. Start the Business
Armed with insufficient capital and the will to succeed, Mariama and her sister launched the business. Sincerely speaking, it was hell for her in the early stages of her business.
I recalled how she bootstrapped the business; constantly racing between her shop and her supplier's, because she was running on a lean budget. At this crucial stage, passion and the joy of owning her own business was what kept her going.
Gradually, she built capital, made some mistakes which made her cry, lost money to some dubious customers and grew in experience. As business progressed, my Mariama and her sister became experienced in the art of dealing with customers, handling finances, studying trends and growing a business.
5. Keep the ball rolling!
As at the time of writing this, article Mariama and her sister are still in the business grinding it out. They now have two call centre
outlets instead of one. Though Fatmata is only 11 years old; she handles the business with competence and confidence because she has been groomed by Mariama in the art of running a successful call centre business.
In conclusion, I want to point out that nothing is impossible to a willing heart and age is only a matter of numbers. One of the reasons why I encourage parents to start a business for their kids is because the financial education and real life experience that a kid receives while running a business can never be acquired in school. So if you have your kid walk up to you with an idea, don't turn that kid down; don't look down on that kid. Rather, give such a kid the needed mental and financial support; and most importantly, help that kid start a business no matter how small it is. Who knows, you might just be grooming the next Bill Gates or Steve Jobs.
ANNOUCING ANOTHER FREE BUSSINESS AND LIFE GUIDE TO ALL OUR READERS: HOW TO OVERCOME CHALLENGES AND ACCOMPLISH ANYTHING IN LIFE.
To receive this free e-manual via your email please send your full name, email address and mobile number.
John F Fowler MCIM, is an International marketing and business consultant, Motivational/Empowerment speaker and Author. He is currently the founder and president of Trinity Empowerment Center a nongovernmental organization with a vision to empower youths in starting and sustaining small businesses in developing countries. For comments or questions send email to johnffowler@yahoo.com, or johnffowler1@gmail.com.
Money market fund assets fall to $2.569 trillion - Lincoln Daily News
Assets of the nation's retail money market mutual funds rose $369 million to $889.88 billion, the Washington-based mutual fund trade group said. Assets of taxable money market funds in the retail category rose $390 million to $702.8 billion. Tax-exempt retail fund assets fell $17 million to $187.08 billion.
Meanwhile, assets of institutional money market funds fell $5.72 billion to $1.673 trillion. Among institutional funds, taxable money market fund assets fell $5.61 billion to $1.586 trillion; assets of tax-exempt funds fell $110 million to $86.95 billion.
The seven-day average yield on money market mutual funds was 0.03 percent in the week that ended Tuesday, unchanged from the previous week, said Money Fund Report, a service of iMoneyNet Inc. in Westborough, Mass.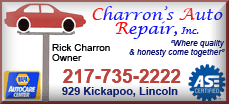 The 30-day average yield was also unchanged from last week at 0.03 percent. The seven-day compounded yield was flat at 0.03 percent. The 30-day compounded yield was unchanged at 0.03 percent, Money Fund Report said.
The average maturity of portfolios held by money market mutual funds rose to 46 days from 45 days in the previous week.
Financial Website Software extends look/feel to mobile devices. - ThomasNet Industrial News Room

- Mobile banking websites help financial institutions increase visibility and relevance in an expanding mobile market -

MONETT, Mo. -- Jack Henry & Associates, Inc. (NASDAQ:JKHY) is a leading provider of technology solutions and payment processing services primarily for the financial services industry. Its ProfitStars division announced today the availability of the Mobile Website(TM) platform, which enables financial institutions to complement existing online and mobile banking solutions with websites designed distinctively for the mobile channel.

Mobile Website supports a rapidly expanding banking channel with websites developed specifically for smaller screens and on-the-go functionality while also maintaining the consistent look and ease of navigation that customers demand. It can improve customer service and increase revenue with mobile sites that are compatible with all traditional website designs and Internet banking providers. Each site is fully customizable, can be live in weeks, and is securely hosted by ProfitStars. Financial institutions can make ongoing updates easily using the platform's dynamic Content Management System (CMS).

Approximately 30 million Americans, or one out of every 10, accessed financial information via a mobile device in the fourth quarter of 2010, which represents an increase of more than 50 percent over the same quarter of 2009. As mobile adoption and demand continue to increase exponentially, financial institutions without a mobile presence are limiting their customer reach.

David Foss, president of ProfitStars, said, "Mobile has evolved to be an integral banking channel that more and more consumers expect their financial institutions to provide. Mobile Website is designed to help banks and credit unions of all sizes expand the conveniences of online banking into the mobile market in a way that is affordable and user-friendly. We believe that every financial institution needs a comprehensive mobile strategy to serve existing convenience-driven customers, to attract new ones, and to effectively compete."

ProfitStars has designed and currently manages and hosts more than 1,000 financial institution websites. It also offers optional comprehensive website reviews to help financial institutions prepare for FFIEC examinations. ProfitStars' website design, hosting, and security solutions are also preferred services of The Independent Community Bankers of America (ICBA). Additional information and sample mobile website pages are available at http://discover.profitstars.com/mobilewebsite.

About ProfitStars

As a diverse, global division of Jack Henry & Associates, ProfitStars combines JHA's solid technology background with the latest breakthroughs in four performance-boosting solution groups - Financial Performance, Imaging and Payments Processing, Information Security and Risk Management, and Retail Delivery. Explore the power of ProfitStars-enhanced performance at www.profitstars.com.

About Jack Henry & Associates, Inc.

Jack Henry & Associates, Inc. (NASDAQ: JKHY) is a leading provider of computer systems and electronic payment solutions primarily for financial services organizations. Its technology solutions serve more than 11,200 customers nationwide, and are marketed and supported through four primary brands. Jack Henry Banking(TM) supports banks ranging from de novo to mid-tier institutions with information processing solutions. Symitar(TM) is the leading provider of information processing solutions for credit unions of all sizes. ProfitStars provides highly specialized products and services that enable financial institutions of every asset size and charter, and diverse corporate entities to mitigate and control risks, optimize revenue and growth opportunities, and contain costs. iPay Technologies(TM) operates as a leading electronic bill pay provider supporting banks and credit unions with turnkey, highly configurable retail and small business electronic payment platforms. Additional information is available at www.jackhenry.com.
Human trafficking poses money laundering risk: FATF - Deccan Herald
Illicit money from the country is being laundered to the USA and UK by organised human trafficking syndicates, a global body setting standards for combating terror financing and money laundering has said for the first time in its latest report.
The United Kingdom's Department of Home Affairs has found that an organised gang of human traffickers operating from India, South Africa and the UK was instrumental in illegally sneaking 200 migrants into the country and the total crime money involved in the clandestine operation was about Rs 6 crore, a report by the Financial Action Task Force (FATF) said.
The FATF, of which India became the 34th member last year, has placed on record instances of this undated crime in its recent report, titled, 'Money Laundering Risks Arising from Trafficking in Human Beings and Smuggling of Migrants'.
"(The first) case involves an organised criminal syndicate which operated from India, South Africa and the United Kingdom. They assisted people from India to get into the UK by smuggling them through South Africa.
"When the people arrived in South Africa, another member of the syndicate would arrange identity documents and passports for them by supplying false information to the Department of Home Affairs.
"Upon obtaining their travel documents they would then leave for the UK. In this manner, more than 200 persons were assisted to get to the UK. The average amount charged was ZAR 40,000 per person and it would either be paid in cash or in installments into the bank account of the syndicate member in South Africa.
"Bank statements of the South African member were obtained and it reflected scores of deposits of ZAR 2,000 from various persons," the report said, while describing the operations of an organised syndicate operating in India.
"These instances in the FATF report indicate the nexus of money laundering and terror financing with human trafficking in the country," a senior Revenue intelligence officer in the national capital said.
The report states that one of the major attractions for criminals to indulge in human trafficking and smuggling of migrants is because this is seen as a relatively "low risk-high reward" crime.
"Good profits can be made with the prospect of limited penalties if caught, in large part because the prosecution is for the predicate offence and not for money laundering," the bulky report said.
Another case with Indian connections originated from the United States of America (USA), as per the FATF.
"One US Immigration and Customs Enforcement Homeland Security Investigations (ICE-HSI) case targeted an organisation that was involved in smuggling undocumented Indian nationals into the United States. In August, 2006, individual X solicited another person to assist him in finding a new smuggling contact. This individual introduced X to an undercover ICE-HSI special agent. The ICE-HSI special agent agreed to smuggle Indian nationals from Bangkok, Thailand to the United States for USD 12,000 per alien.
"In March, 2007, ICE-HIS special agents brought six Indian nationals into the United States on significant benefit paroles on behalf of the smuggling organisation. The aliens believed they were entering the United States on counterfeit Permanent Resident Alien Cards.
"The aliens were delivered to members of the smuggling organisation in Pennsylvania. The process was repeated in August, 2007. The smuggling organisation paid the undercover agent in money orders sent via a money remitter from Chicago and Philadelphia," the report said.
Another instance of such a financial crime was reported in Pennsylvania, where payments were made to Indian agents of a "principal leader" of a migrant smuggling organisation based in the United States for successfully pushing in Indians illegally.
Column: Business travel rises, companies demand higher ROIs - Reuters UK
(Reuters.com) - Over the past decade, global business travel has dropped by 22 percent as companies cut back on expenses. Even though businesses have tightened belts, travel spending increased by 3.6 percent during the same period due to rising costs, according to Global Business Travel Association figures.
But despite rising prices and a still shaky economy, business-related travel is growing this year as companies put their employees back on the road or in the air.
Between 2010 and 2011, international outbound business travel spending increased by 8.5 percent as the economy began to recover; this year, the GBTA predicts international business travel spending will rise 3 percent. The Association predicts spending will continue to increase in 2013, with international outbound trips rising by 4.8 percent.
American businesses alone will spend an estimated US$260 billion in travel costs internationally this year - up $9 billon from 2011, according to the GBTA. But with fees associated with travel continuing to rise, businesses are only approving travel trips whose return on investment is several times the cost.
In 2000, US$243 billion was spent on more than 576 million trips by American business travellers -averaging about $422 per trip. Last year, just over a decade later, business travel spending increased to $251 billion, but the number of trips decreased to 445 million - averaging $564 per trip.
The increase in costs is associated largely with inflation, but also with increased spending.
Business travellers are expected to increase their companies' ROIs by having more meetings, getting more leads and sealing more deals per trip. Thirty-three percent of business trips are to meet with colleagues, 18 percent are to close sales deals, 21 percent are for training and conferences while 9 percent for other purposes.
Technology has come a long way in helping bridge location-based divides that previously necessitated face-to-face meetings; but while innovations like video conferencing have decreased the absolute need for business travel, there are still instances where travel is necessary.
Janey Whiteside, senior vice president of global corporate payments at American Express, told media this week: "One of the things that we continue to hear is that conference calls and even the latest video technology is no substitute or a poor substitute for face-to-face business travel for current or future customers."
But there are a few important ways in which technology has at least improved the lives of travellers. Mobile and other tech gadgets - including smartphones (<smartphones.findthebest.com/>), tablets (<tablets.findthebest.com/>), eReaders (<ereaders.findthebest.com/>) and headphones (<head-phones.findthebest.com/>) - are a must for travellers needing to schedule last-minute meetings, change travel plans while on the road, stay productive while in transit or entertain themselves while on the go.
With business travel and spending expected to rise next year as companies expect more results with less, and with airlines cutting costs by getting rid of perks like free headsets, these mobile gadgets could soon become more of a necessity.
(Guest columnist Grace Nasri is managing editor of FindTheBest.com. Any opinions expressed are her own.) (Editing by Peter Myers)
Financial Recovery Technologies Announces New Management Hires - YAHOO!
Experienced Industry Leaders to Manage Significant Growth of Global Settlement Recovery Services
Medford, MA (PRWEB) May 18, 2012
Financial Recovery Technologies LLC
(FRT), the leader in class action settlement recovery, today announced the hiring of two new senior employees:

John Amirsakis, Senior Vice President, Sales, and Steven Longley, Senior Vice President, Corporate Development.
Mr. Amirsakis brings extensive experience in the investment community and a history of driving revenue growth to FRT. Prior to joining the company, Amirsakis was the Vice President of Sales for the Americas at NYSE Technologies, where he led a sales team offering a range of financial technology solutions, including market data, infrastructure, enterprise software, and platform and transaction services. Prior to NYSE Euronext, Amisakis held senior sales management roles at several growth companies servicing the financial services community. Most notably, Amirsakis helped lead the sales effort at CCBN StreetEvents from launch until the company's sale to Thomson Financial. Under his leadership, the StreetEvents sales team grew from 3 to 25 and recurring, subscription revenue increased from zero to more than $30 million.
"I'm ecstatic to be part of the FRT team," Amirsakis said. "They're the leader in the claims recovery industry with a strong team in place, and I'm looking forward to the opportunities this position will bring."
Mr. Longley brings a strong track record of building technology solutions and managing teams that help financial firms improve efficiency and drive operational excellence. As SVP of Corporate Development, Longley is charged with building strategic partnerships that drive FRT's revenue growth. Prior to FRT, Longley was Global Head of Business Development and Strategy for the Reuters editorial division of Thomson Reuters, responsible for driving third party partner contributions to the Reuters Insider product, a multimedia news platform for the financial markets. Longley previously held senior sales positions at Thomson Reuters, offering investor relations and capital markets solutions to public companies while consistently ranking among the top performing sales executives on their global team.
"FRT has a unique opportunity to drive significant growth through partnerships and new products, and I'm excited to be a part of that growth story," said Longley.
FRT is the industry leader in helping investors maximize recovery from securities class action settlements, working with some of the largest investment firms in the world, including 5 of the top 25 hedge funds in the U.S. Utilizing proprietary technology and processes backed by state-of-the-art data security, FRT helps institutional investors identify eligibility, file claims, and collect more funds than they typically can recover on their own.
"I've known John and Steven since our days together at CCBN and StreetEvents, where the earnings calendar and real-time transcripts of earnings calls became a staple on the desktop of nearly every buy- and sell-side professional around the globe, and where webcasting became the industry standard for Investor Relations," said Rob Adler, President of FRT. "Their leadership and experience with institutional investors and financial operations will be an invaluable asset to FRT and our future growth plans."
About Financial Recovery Technologies

Financial Recovery Technologies is a technology-based services firm that helps institutional investors identify, file claims and collect funds made available in securities class action settlements. Offering the most comprehensive range of claim filing services available, the firm excels by providing best-in-class eligibility analysis, disbursement auditing and client reporting, and by delivering the highest level of accuracy, accountability and transparency available. For more information, please visit http://www.frtservices.com.
Greg Radner
Financial Recovery Technologies
781-718-5948
Email Information
Bangladesh's top business body against amnesty for black money - india.nydailynews.com
May 18--DHAKA (THE DAILY STAR/ANN) -- Bangladesh's apex trade body -- Federation of Bangladesh Chambers of Commerce and Industry (FBCCI) -- yesterday opposed amnesty for black money that is legalised with a flat tax. "Scope for whitening black money is injustice to honest taxpayers," said FBCCI President A.K. Azad at a consultative committee meeting of the National Board of Revenue. He, however, said the government will have to impose "appropriate penalty" if it wants at all to allow people to legalise black money.
"We have learnt that a proposal will be placed to the government for allowing people to legalise undisclosed money with a flat tax. Such scope in the budget will discourage honest taxpayers. It will not be a good example," said Azad.
His remarks come three weeks before Finance Minister A.M.A. Muhith places a Tk 189,000 crore ( US$23.09 billion) budget proposal for the fiscal year 2012-13.
Muhith told the meeting that he would not comment on black money.
He, however, said: "We will not cut facilities in the stock market. We will not disturb it in the next fiscal year."
Now, anyone can invest undisclosed money in the share market after paying a 10 per cent tax.
Except for the stock market, which is still recovering from the last year's crash, a provision is there for whitening black money after paying penalty.
The FBCCI chief came down hard on the market manipulators responsible for last year's stock market crash, and said it made many investors bankrupt and forced some to commit suicide.
He demanded that the government make a law to compel the sponsors of a company to buy back their shares sold at an exorbitant price by showing a loss-making firm profitable.
Azad said the market manipulators raised money from people by showing loss-making firms profitable.
The FBCCI chief also urged Muhith to take an initiative for having dialogue between all political parties to find ways to come out of the current violent political environment.
He said shutdowns affect business activities and harm the country's image abroad.
This article was distributed through the NewsCred Smartwire.
Original article © The Daily Star, Dhaka, Bangladesh / Asia News Network 2012