World stocks dive after Europe elections, US data - Yahoo Finance
BANGKOK (AP) -- World stock markets were pummeled Monday by election results in Greece and France that heightened uncertainty about Europe's ability to solve its debt crisis.
Signs of a faltering economic recovery in the U.S. compounded the dour mood while oil slid to nearly $97 a barrel.
Japan's Nikkei 225 index plunged 2.8 percent to close at 9,119.14 — its lowest finish in three months — with the market's export sector also sapped by a rising yen. Hong Kong's Hang Seng slid 2.6 percent to 20,536.59.
Futures augured losses for Wall Street. Dow Jones industrial futures fell 0.8 percent to 12,857 and S&P 500 futures lost 0.9 percent to 1,350.90. Among European markets, Germany's DAX dropped 1.5 percent to 6,463.67 and France's CAC-40 shed 1.6 percent to 3,112.49. Britain's markets were closed for a public holiday.
Weekend election results in Greece sent tremors throughout Europe as voters punished the parties responsible for highly unpopular austerity measures instituted to prevent the country from defaulting on its massive debts and exiting the euro currency bloc.
No political party won enough votes to form a government, raising the possibility of new elections within months and protracted uncertainty for global markets.
Meanwhile, in France, President Nicolas Sarkozy lost to Socialist candidate Francois Hollande, who had criticized the country's austerity program and wants to boost government spending.
Francis Lun, managing director of Lyncean Holdings in Hong Kong, said markets were overreacting to fears Hollande would make good on a campaign pledge to renegotiate an agreement signed by Sarkozy to put the brakes on government overspending.
"Even though Hollande indicated he will repudiate Sarkozy's agreement with the European Union, in reality he cannot do it," Lun said. "It is understood that a new government cannot repudiate or renegotiate a treaty signed by the previous government."
Yet much could depend on French parliamentary elections next month. If there is a continued backlash against austerity policies, Hollande would face additional pressure to boost spending sharply. That could lead to further downgrades of France's credit rating and kick off a fresh wave of crisis fears, destabilizing global markets.
In other Asia markets, Australia's S&P/ASX 200 lost 2.2 percent to 4,301.30 and South Korea's Kospi shed 1.6 percent to 1,956.44.
On Friday, U.S. stocks plunged after the government reported that hiring slowed sharply in April.
A report from the Labor Department Friday showing that U.S. jobs growth slumped in April for a second straight month. The 115,000 jobs added in April and the 154,000 in March were down form an average of 252,000 a month from December through February.
Energy stocks were among the hardest hit after the price of oil lost about 8 percent over three trading days.
Hong Kong-listed China National Offshore Oil Corp., or CNOOC, tumbled 4.8 percent. Japanese energy explorer Inpex Corp. lost 5.3 percent. South Korea's S-Oil Corp. fell 4.4 percent.
Financial shares sank amid all the uncertainty. Japan's Nomura Holdings Inc. plunged 7.4 percent while ICICI Bank Ltd., India's largest private lender, lost 1.9 percent. Hong Kong-listed Bank of China Ltd. lost 2.6 percent.
Australian resources stocks also fell sharply. BHP Billiton, the world's No. 1 mining company, dropped 4.1 percent. Uranium miner Energy Resources of Australia sank 7.4 percent and its rival, Paladin Energy Ltd., dived 6.8 percent.
Major Japanese exporters deteriorated as the yen strengthened. Yamaha Motor Corp. toppled 6.8 percent while Honda Motor Corp. fell 5.6 percent. Sony Corp. lost 4.5 percent.
Benchmark oil for June delivery was down $1.18 to $97.31 a barrel in electronic trading on the New York Mercantile Exchange. The contract fell $4.05 to settle at $98.49 in New York on Friday.
In currencies, the euro fell to $1.3017 from $1.3089 late Friday in New York. The dollar fell to 79.83 from 79.87 yen.
___
Follow Pamela Sampson on Twitter at http://twitter.com/pamelasampson
Business agenda sees mixed results - Columbia Daily Tribune
JEFFERSON CITY (AP) — Despite repeated attempts during two legislative sessions, the Republicans who control Missouri's legislature have passed only part of the six-point pro-business agenda outlined by the state's main business groups that are some of their biggest supporters.
The package, dubbed "Fix the Six," includes changes to the state's workplace discrimination laws, its workers' compensation system, a phasing out of its franchise tax, a change to its minimum wage laws, tort reform and a restructuring of the state's unemployment benefits system.
Lawmakers have passed some of the agenda, and as the latest session ended Friday, they touted their passage of measures that hold the line on taxes and eliminate regulations they believe are unduly burdensome on companies, but they've failed to meet all the goals laid out at the start of the 2011 session to make the state more business-friendly and jump-start the economy.
Business groups pushed the agenda hard during that session, and lawmakers themselves referred to "fixing the six" frequently. That session saw bills pass that will do away with the state's franchise tax by 2016 and reduce the number of weeks unemployed people in the state can receive benefits from 26 weeks to 20. Democratic Gov. Jay Nixon signed both bills.
Legislation dealing with workplace discrimination laws was vetoed this year and last. A measure dealing with the workers' compensation system was vetoed this year, but a new, scaled-down version later passed and is on its way to Nixon's desk.
Measures dealing with the minimum wage and tort reform did not advance beyond the House.
"I'd be crazy if I said we didn't expect more," said Dan Mehan, president of the Missouri Chamber of Commerce and Industry. "But we got something, so that's very important. If you get out of the pocket and off the back of business, business will do fine. This bunch gets that."
Mehan noted the franchise tax change would save businesses $80 million. The six-week reduction of state-paid unemployment benefits also will boost companies' bottom lines because they'll now pay less into that system, he said.
This year saw lawmakers give much less attention to the "Fix the Six" package. In an interview, Senate President Pro Tem Rob Mayer seemed to only vaguely remember the package's six parts and said passing the entire agenda was not one of his primary goals.
But he also pointed out that four of the six priorities had come through — and passed — his chamber. While the Senate passed workplace discrimination and workers' compensation bills with veto-proof majorities, the House did not have nearly enough votes on either measure to plausibly attempt to override Nixon.
On Friday, House Majority Leader Tim Jones defended his chamber's efforts, pointing to the scaled-back workers' compensation measure, which Nixon has indicated he will sign. That measure, which Jones sponsored, would bar employees from suing each other over accidental on-the-job injuries.
Although that issue "was very contentious over the last two years," we have "something with nearly universal agreement with labor and the workers and the business owners," said Jones, R-Eureka. "Good employees will not face the choice of losing their jobs and being sued."
Lawmakers in both chambers seemed resigned to continue chipping away at the six-part list in future legislative sessions. Mehan conceded that passing one law — let alone a package of six — can take several years. But he said they need to be passed soon if the state's business climate — and economy — are to improve.
Copyright 2012 The Associated Press. All rights reserved. This material may not be published, broadcast, rewritten or redistributed.

Business world gets a new way to monitor employee text messages - Ars Technica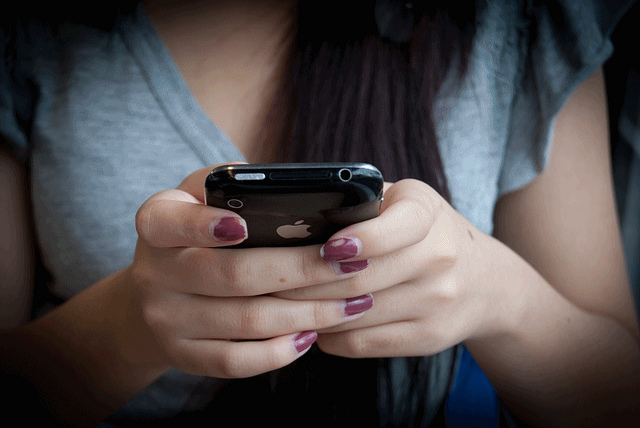 A startup called Uppidy has unveiled a service that backs up SMS services to the cloud, making it easier for individuals, parents, or even your employer to read your text messages.
Uppidy was founded by entrepreneur Joshua Konowe, who came up with the idea after dropping his cell phone in the toilet and going through a difficult process to retrieve his text messages from AT&T. The small startup in Washington, DC launched almost a year ago with a free service for consumers. In the past few weeks, the company started selling to the corporate world.
So far, a few unnamed businesses are testing Uppidy on corporate phones, Konowe told Ars. One customer is backing up and monitoring text messages from 500 phones, and another is doing so on 200. Konowe said he was initially just going to sell to consumers (including parents who want to monitor their kids' messaging), but interest from corporations led him to develop a business-focused service as well.
"We don't have a gazillion users," he said. But "we have a lot of inquiries from Fortune 100-sized companies who are very interested in this."
Before you scream "privacy violation!" we'll point out that this is likely confined to devices that are owned and paid for by employers. Uppidy can be installed on employee-owned phones, but it does require some user-initiated actions. With Android and BlackBerry, users must download an app to their phone from the Android and BlackBerry application stores, respectively. Using Uppidy with an iPhone requires a desktop application and a wired connection to iTunes.
Konowe said he couldn't get an app onto the iPhone App Store because of Apple's restrictions on building tools on top of the phone's SMS service. That means iPhone users' messages aren't uploaded to Uppidy automatically, but syncing with iTunes on your desktop updates the Uppidy database, which is stored (in encrypted form) in the Amazon Elastic Compute Cloud.
Konowe said potential customers in regulated industries have told him they shut off text messaging on company phones because they can't track and store messages the way they can with e-mail. Keeping records is important for e-discovery purposes, as companies are often required to turn over electronic communications as part of legal proceedings.
Uppidy's public-facing site is very consumer-oriented at the moment, complete with the option to sign in using your Facebook account. The business-focused service isn't fully baked yet, but Konowe said his team is creating a way to separate personal texts from business texts so companies can just track the business-focused ones, although this requires manual effort on the part of users to separate contacts into personal and work buckets. Uppidy is also working with mobile device management vendors to get its text tracking service integrated into the types of IT management tools that handle provisioning of mobile services to employees and enforcement of policies.
Uppidy is building its services with venture capital funding, and will try to make revenue by upselling consumers to premium services, running ads, and charging business customers fees around $5,000 or up to $1 per device per month. Eventually, Konowe says he wants Uppidy to archive messages from IM services, Gchat, Skype, Facebook, Twitter, and so forth.
For people who want an easy way to archive personal communications, Uppidy is worth looking into. For employees who are (rightfully) worried that employers might use something like this to keep tabs on them, remember that it's best to keep all personal communications on personal devices. As Konowe says, when you're using company property, you have to act like it. In fact, Uppidy isn't even the first to offer text message archiving to businesses—companies like Smarsh and Sonian are already in the market.
"I would argue that if it's a corporate-sponsored device, and the user doesn't expect the company to be looking at everything on the device, they're crazy," Konowe said.
India presents white paper to check illegal money - BBC News
21 May 2012
Last updated at
08:16 ET
India's Finance Minister Pranab Mukerjee has proposed the setting up of fast-track courts to deal with the issue of illegal money and tax evaders.
Mr Mukerjee said the government had already brought five bills in the parliament to deal with the problem.
The minister presented a "white paper" on illegal money in the lower house.
It did not name any offenders or give any estimates for illegal money but earlier reports have said $500bn was deposited in overseas tax havens.
Outlining the various proposals to deal with the problem of black money, the minister suggested that anti-corruption ombudsmen be appointed at the central and state levels.
"While these measures will set the tone for an equitable, transparent and a more efficient economy, there is much that we could do, both individually and collectively, to strengthen the moral fibre of our society," Mr Mukerjee said.
In the past, officials have said that illegal funds were often sent to tax havens such as Mauritius, Switzerland, Lichtenstein and the British Virgin Islands among others.
Analysts say this flight of capital has helped widen inequality in India.
According to one estimate, India's underground economy accounts for 50% of the country's gross domestic product.
In recent months, India's Congress party-led government has been on the back foot on the issue of black money and corruption.
The Supreme Court has also chided the government for not doing enough to unearth illicit money.
Disabled vet Sherman Barton battles for military contracts for business - Philadelphia Daily News
They were 12 hairy years in Sherman Barton's life. The Burlington County resident worked in military intelligence for the U.S. Army in Germany and Italy from 1972 to 1984, getting shot three separate times while hunting terrorists, he said.
The personal toll was vast, including the loss of two ribs, a portion of his lower intestines and some hearing, along with three broken neck vertebrae, ankle stiffness and instability, muscle weakness and depression.
Those injuries earned Barton an honorable discharge and classification by the Department of Veterans Affairs as having "a 100 percent permanent and total service-connected disability."
It was a tough-to-take classification for the Edgewater Park resident whose military career was distinguished by his ability to hold up against many physical challenges.
Twenty-six years later — and after an 18-year second career as a disabled veterans counselor and special projects coordinator at the Department of Veterans Affairs in Philadelphia — Barton would see a silver lining in his disability designation: a leg up in competing for federal government contracts as a small-business owner. Or so he thought.
Even with laws and a presidential executive order in place to help steer government work to Service-Disabled Veteran-Owned Small Businesses, or SDVOSBs, Barton said he has found the opportunities maddeningly few and the process for securing such work too slow and unreliable on which to build a business.
He's on a mission to change that. His primary target is one of the largest Department of Defense purchasing centers in the United States — Defense Logistics Agency Troop Support in Northeast Philadelphia. The center provides more than $14.5 billion annually in food, clothing, textiles, medicines, medical supplies, construction equipment and industrial hardware to troops around the world and others in need.
After two years of e-mails, calls and near-monthly visits to DLA Troop Support — including an unauthorized failed attempt in October to see the commander — Barton's supply company, VE Source L.L.C. in Shrewsbury, Monmouth County, which currently is solely focused on getting government work, has secured just one SDVOSB contract. Awarded in March, it is worth $111,420 for 250 portable tents.
"How can you call this trying?" Barton said he has asked officials at DLA more than once.
According to the agency, DLA had 1,045 SDVOSB contracts totaling $62 million in 2010, and 3,780 valued at $48 million last year.
In all, DLA's small business contracts totaled $2.4 billion in 2011, or 30.7 percent of the contract dollars eligible for small business. The remaining $5.4 billion in work eligible for small business awards went, instead, to larger domestic companies. DLA officials said they feel a responsibility to support bigger firms to ensure they will be around at times of heavy need, such as troop deployment.
Barton said he has been assured by DLA officials that more opportunities are coming for small businesses owned by disabled veterans. Those assurances have been accompanied by reminders that the agency must also answer to other mandates, including that it provide work when possible to programs that employ federal prison inmates, and the blind or severely disabled. DLA Troop Support's contracts to two such primary programs, Federal Prison Industries and AbilityOne, totaled $422 million last year, said spokeswoman Stacey Hajdak. By law, those programs are given priority over service-disabled veterans and other small business subsets, such as women-owned and minority-owned firms.
"That's kind of a delicate balancing act we have to go through," Michael McCall, director of small business at DLA in Philadelphia, said in an interview earlier this month. "As the [federal] budget shrinks, that balancing act gets more and more difficult because everybody is trying to get their share of the pie."
Barton, 59, VE Source's president and majority owner, said he doesn't begrudge set-asides for other groups. He just wants more action for himself and other disabled veterans trying to forge new careers. Those opportunities are imperative as troops return home from Iraq and Afghanistan to a stingy job market, said Barton, who plans to hire disabled veterans as soon as his company lands some substantial deals.
"With the downsizing of the military, there are going to be more and more veterans like myself trying to start companies because there is no employment for them in the civilian sector," Barton said last week.
He formed VE Source with two partners in 2010 to take advantage of an executive order issued by President Bush in October 2004 to strengthen opportunities for SDVOSBs. That directive called on the heads of federal agencies to "more effectively implement" previously adopted SDVOSB initiatives.
They included the Veterans Entrepreneurship and Small Business Development Act of 1999, which established an annual governmentwide goal of awarding not less than 3 percent in total value of all prime contracts and subcontracts to SDVOSBs.
In December 2003, the Veterans Benefits Act was passed by Congress to build upon the 1999 measure. For instance, it allowed — but did not require — federal contracting officers to restrict competition to SDVOSBs and award a sole-source or set-aside contract under certain conditions, such as if it could be done at a fair market price.
In May 2004, the Small Business Administration (SBA) established a Service-Disabled Veteran-Owned Small Business Concern Program to implement the Veterans Benefits Act, establishing criteria and guidelines.
From Barton's perspective, it was an encouraging string of initiatives — until he retired from his Veterans Administration job in December 2009 and ventured into the trying world of entrepreneurship and DLA Troop Support.
The military supply agency would represent little more than tantalizing but unrealized opportunities, Barton said. Take for example a $28 million contract for cold-weather jackets for which VE Source submitted a bid to provide in July 2010. Seventeen extensions later, the contract still has not been awarded, Barton said.
"It's just bad bureaucracy," he said, adding that few small businesses have the financial wherewithal to endure such a waiting game.
At a closed hearing in December held at Burlington County College in Mount Laurel, one of Barton's partners, Christopher Neary, told the House Armed Services Committee's Defense Business Panel that the DLA "is not doing right by the policy of the executive order for the SDVO small business program or the veterans themselves," according to a copy of his remarks.
Long before that hearing, deficiencies with the SDVOSB procurement program had apparently registered at DLA headquarters in Fort Belvoir, Va., according to a July 2010 internal memo obtained by The Inquirer. In it, Nancy Heimbaugh, acquisition management director, and Peg Meehan, then-director of the office of small business programs, urged recipients to "reinvigorate your efforts to increase business opportunities for SDVOSB concerns."
The memo concluded: "Our wounded warrior entrepreneurs deserve nothing less."