Take My Money, HBO! New Website Begs HBO For A Standalone Internet Subscription - Huffington Post
We love single-purpose websites, and TakeMyMoneyHbo.com is no exception: The site exists simply to beg HBO to flee the cable and satellite companies and offer a standalone Internet subscription for its shows, with visitors encouraged to enter in the precise amount of money they would pay each month to subscribe.
HBO currently offers an Internet service, HBO GO, that features streams of all of its shows, both current and cancelled. In order to access it, however, you need an existing HBO subscription through your cable provider. That's great news for those who already have HBO, but not for those trying to cut the cord.
"We pirate Game of Thrones, we use our friend's HBOGO login to watch True Blood...," the site's intro reads. "Please HBO, offer a standalone HBOGO streaming service and Take My Money!"
What follows that introduction is a submission form where you specify how much you'd pay, along with a handy button that launches Twitter so that you can tweet out that price to the attention of the HBO Twitter account.
The site has already received almost 65,000 visits in its first 12 hours, according to tweets from TakeMyMoneyHBO.com creator Jake Caputo. Developer Dominic Balasuriya wanted to know just how much visitors to the website were willing to pay for a standalone HBO GO subscription: After writing a quick script, he found that the average price was $12.30 per month.
Does that sound about right? With a recent study showing "Game of Thrones" to be the most pirated show in the world, wouldn't HBO be crazy not to at least consider all this free money that the Internet is ready to hurl upon it?
Well, not really. Here comes the bad news.
HBO is already very, very comfortable with the deal it has with the cable and satellite companies. In May Dustin Curtis flagged an interview with HBO President Eric Kessler, in which Kessler described why, in Curtis' words, "moving to internet distribution would deal a fatal blow to HBO's business."
Yes -- a fatal blow. As in, no more "Game of Thrones" fatal. Because of the subsidies and fees and the incredible amount of customer service and sales and advertising support that HBO receives from the cable companies, moving to a model where HBO skirts those companies -- and the 30 million subscribers they provide -- would be suicidal. Here's the (sad for cord-cutters!) money quote, as transcribed by Curtis:
What you don't want to do is to pursue a distribution channel over here [ed: the internet], where you think, well, let's go around the affiliate and we'll get a couple hundred thousand subs. But the promotional, and packaging support we get over here [ed: the affiliate networks], which, by the way, is the foundation of our 30 million subs and enables us to get 10 million transactions, if that dissipates, and that shrinks, then we will lose a lot of subs over here. Because with 10 million transactions, you have to generate a lot of subs every single day. You can't afford to have that machinery slow down. So we'll gain a little over here, and we'll lose a lot over here, and we think there will not be a net gain, there would be a net loss. So it's really about economics and a business issue.
Ryan Lawler at AOL Tech sister site Techcrunch draws a similar conclusion, that it's just not good business for HBO to abandon the cable behemoths. Writes Tate:
What would happen if HBO no longer had the pay TV industry's marketing team propping it up all the time? The results would be disastrous, and there's no way that HBO could make up in online volume the number of subscribers it would lose from cable. Which is why, even though some users would actually pay more for access to HBO Go without all the other cable channels, you won't see it show up as a standalone service anytime soon.
So, how much money would you pay for a standalone HBO subscription? Unless it's in the tens of millions of dollars, it might not be enough. HBO GO might not be coming to non-HBO subscribers any time soon, but at least we'll always have The Wire: The Musical.
Celebrating Victory Today, But Big Money Is the Big Winner - DAILY KOS
While celebrating the big victory, I keep in mind the defeats and what they mean, not just for our state, but for our country:  

Big Money, Republican leaning Corporate Media, saturated RW hate radio and Faux Newzzzz have kept a lying, corrupt, extremist governor in office against the largest state-wide grassroots movement I've ever seen or read about.
If this power combination can save someone as toxic as Scott Walker, every election in this country is vulnerable.  Big Money will just roll in, local and statewide corporate media will pander to the Republicans and attack the Democrats, and hate radio with Faux Newzzz will just hammer away at the rest.  If I was President Obama, I'd be very, very worried (and perhaps more than a bit regretful that I didn't step in to defend the principle of recalls and campaign for Tom Barrett) because they'll use this same strategy to go after him.  
The Republican wins yesterday are very troublesome because they overcame a massive grassroots movement.  This was a test of our very concept of democracy - that People Power could overcome Money Power.  Money Power won.
It wasn't Money Power alone that won.  Money Power was also helped by their previous establishment of a corporatized media with media monopolies once again permitted by the relaxation, lack of enforcement, or elimination of regulations that prevented it in the past.  Our leaders either ignored history or failed to remember that history repeats itself unless we prevent it from doing so.
William Randolph Hearst, media mogul and RWNJ (do those 2 always go hand in hand?) controlled a vast media empire in a time when print media was the only game in town and radio was in its infancy.  As a result, he had a massive political influence that went well beyond what it should.  Rules were established to prevent another media monopoly after his collapsed due to his greed to own it all sent his empire into financial ruin.   Had he been less grasping to buy every newspaper in sight, that empire might still exist today weilding enormous influence.
Instead, lack of enforcement and deregulation have allowed  modern day RWNJ and media mogul Rupert Murdock to emerge.  And Clear Channel with its vast holdings throughout the country continues to expand the reach of RW hate radio with a few progressive stations sprinkled in here and there for "balance".  
Corporations, no longer happy just to buy favorable coverage (or at least prevent negative coverage) with advertising dollars (do they really expect you to buy one of those wind turbines, jumbo jets, or jet engines they advertise?) have now become media owners themselves.  Don't expect to see stories on how many Fortune 500 companies pay ZERO taxes or how their armies of lobbyists keep people paying more so they can pay less.  And don't expect to see any positive coverage of politicians who don't serve their interests.
Big Money didn't do it on its own yesterday.  Big Money has also patiently created Corporate Media over the decades.  The team of Big Money and Corporate Media won.  Our corporate media in Wisconsin has ensured that most people in Wisconsin hadn't even heard about the John Doe or Scott Walkers criminal defense fund, that acted like stenographers for Scott Walker "It's Working" talking points, that failed to point out he's the first governor in history to keep a secret schedule, that accepted and printed Scott Walkers Miracle Math jobs numbers while denouncing the actual Bureau of Labor Statistics report, that promoted Scott Walkers We Have More Teachers Miracle Math Report (yes, we have more teachers if you just ignore the numbers of retirements, layoffs, and resignations, but count replacement teachers as new, additional teachers), and so much other phony claptrap they pass off as "news".
Not just print media, but electronic media is equally at fault.  Celebrity gossip, sensationalized stories, and propaganda are all you get.  Whether on the radio, television, or newspaper it's becoming all Pravda all the time.  Climate change is debatable (stop believing your own lying eyes), "clean coal" is good, the oil companies always clean up after a major spill, the uber rich are "job creators", regulations are bad, taxes are bad, and, my favorite, work hard and save and you, too, will be "prosperous".
And then there's the RW hate radio that saturates every inch of this country and Faux Newzzz available on basic cable everywhere to gin up every wingnut within earshot with an endless parade of sensationalized stories and ideological memes.  
A healthy, vibrant, truth-reporting media is vital to a democracy.  So vital that Freedom of the Press is enshrined in our Constitution.  If it no longer exists because it's been bought, can democracy survive?
I'm concerned about what the future will mean if this combination can save someone like Scott Walker.
Stocks Hold Onto Gains In Late Trading; Coinstar Jumps - Investors Business Daily
Stocks held onto most of their gains late Wednesday after the Federal Reserve said the U.S. economy continued to expand at a moderate pace and European officials reportedly discussed rescuing Spain's teetering banks.
The Nasdaq, S&P 500 and the Dow Jones industrial average were all up 1.8%. Volume was higher compared with the same time Tuesday.
The U.S. economy "expanded at a moderate pace" from early April to late May, the Federal Reserve said in its beige book, a snapshot of conditions nationwide. The assessment, which was little changed from the previous beige book, suggested that the world's biggest economy remained resilient despite Europe's growing economic and financial troubles.
Earlier, German and EU officials discussed ways to resolve Spain's banking crisis, according to unidentified European Union officials quoted by Reuters. Financial troubles in Europe's fourth-largest economy threaten to further destabilize the 17-member eurozone.
Almost all IBD 50 stocks were higher in late afternoon trading amid hopes that Germany and the EU will step in to rescue the currency block.
Coinstar (CSTR), the operator of Redbox DVD rental kiosks, gapped up 5% in heavy volume after announcing a partnership with Starbucks (SBUX) to sell coffee in "Rubi" kiosks at grocery chains, drugstores and elsewhere starting this summer. The stock briefly topped its 50-day moving average, where it has met resistance.
Starbucks was up more than 2% as it tries to form a new base. It has also met resistance at its 50-day line.
Ulta Beauty (ULTA) soared 9% in big volume after a Robert W. Baird analyst raised the stock's price target to 110 from 105. The stock appeared to be breaking out of a base, but the handle is in the lower half of the pattern, and the base itself has formed mainly below the 50-day moving average. Ulta reported late Tuesday its Q1 EPS climbed 46% to 54 cents, a penny ahead of views. Sales rose 23% to a better-than-expected $474.1 million and after-tax margins climbed to a record 7.3%. Management raised second-quarter EPS guidance to 49-51 cents, above forecasts. It guided sales to $466  million to $473 million vs. estimates for $467.4 million.

Meanwhile, Israeli chip designer Mellanox (MLNX) jumped 7% in double its average daily volume, popping above resistance at 60 as it forms a base.
Facebook (FB), whose troubled IPO sparked investor anger, climbed 1% after Nasdaq said it would set aside $40 million to compensate clients affected by glitches during the stock's March 18 debut. The payments will be made over the next six months pending approval by regulators.
Discount retailer Dollar General (DG) climbed 4% in huge trade, putting it just below a 48.86 buy point in a square-box base. The company said it will sell 30 million common shares in a secondary offering at 46.75. Dollar General won't profit from the sale because the shares are being sold by existing shareholders.
Stocks, gold and oil rally on stimulus hopes - Citywire.co.uk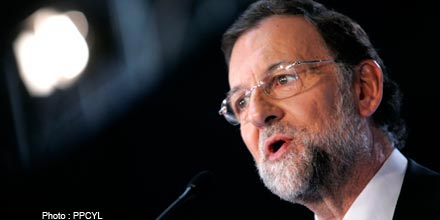 16.18: The FTSE 100 has risen to 5,375.96 - a 115.77 point gain, or 2.20% rise - as the European Union (EU) edges closer towards a banking union and as the likelihood of quantitative easing grows stronger.
The European Commission has put forward sweeping powers that would allow regulators to intervene to prevent widespread collapses.  Although the plans, if approved, would not come into force until 2015, they have given investors confidence that panic can be contained in the event of a bailout.
Stocks and commodities have also gained strength on stimulus hopes.  Earlier today, investment bank Morgan Stanley said it expected the Bank of England to restart its QE programme this week with a £50 billion cash injection, and leaders in Germany are said to be searching for an urgent solution that could help Spain accept aid without the associated stigma.
Mario Draghi, the European Central Bank (ECB) president, quashed some of this optimism, however, by ruling out another long-term refinancing operation (LTRO).  Brent crude still embarked on a rally above $100 a barrel, while gold rose 1%.
13.52: The US is set to open higher as investors pin their hopes on a speech by Mario Draghi offering some form of solution to the eurozone's woes.
As the FTSE 100 held firm at 5,311.50, up 51.31 points or 0.98%, Dow Jones futures pointed to a gain of 26 points at the sounding of Wall Street's opening bell.
The European Central Bank (ECB) earlier today said it would hold rates constant at 1%. and president Draghi will follow up on this announcement when he appears for his routine press conference later today.  It is hoped Draghi will signal that some sort of rescue plan is in the pipeline, following reports that Germany has been working with European Union officials to draft a solution to help Spain's banks.
08.30: The FTSE 100 has inched higher on its first day's trade following the Bank Holiday weekend, with the index rising to 5,307.96, up 47.77 points or 0.91%.
Although events in the eurozone are once again set to dominate the agenda, European shares gained during early morning trade.  The single currency also pulled off its two-year low to rise 0.4% to $1.2490.
07.55: European markets, including the UK, are tipped to rise when trading begins in a few minutes amid hopes that Spain's appeal for aid for its banks will focus the minds of authorities in Europe. Attention is fixed on what response the European Central Bank will make when it meets today to the warning yesterday from Spain's prime minister that it faces a situation of 'extreme difficulty'.
MONEY MARKETS-Key dollar rate dips on stimulus hopes - Reuters
Thomson Reuters is the world's largest international multimedia news agency, providing investing news, world news, business news, technology news, headline news, small business news, news alerts, personal finance, stock market, and mutual funds information available on Reuters.com, video, mobile, and interactive television platforms. Thomson Reuters journalists are subject to an Editorial Handbook which requires fair presentation and disclosure of relevant interests.
NYSE and AMEX quotes delayed by at least 20 minutes. Nasdaq delayed by at least 15 minutes. For a complete list of exchanges and delays, please click here.
US STOCKS-Talk of Spain solution boosts Wall St - Reuters
Wed Jun 6, 2012 11:58am EDT
* EU sources say options explored to rescue Spanish banks
* All 10 S&P sectors higher; tech, energy lead
* Tempur-Pedic shares plunge after revising forecast
* Stocks up: Dow 1.7 pct, S&P 1.7 pct, Nasdaq 2 pct
NEW YORK, June 6 (Reuters) - U.S. stocks rose on Wednesday as signs of urgent moves in Europe to rescue Spain's troubled banks sparked a rebound in beaten-down shares, pushing the broad S&P 500 index through a key support level.
European sources said Germany and European Union officials sought solutions for Spain's weakened banks, the latest worry in the fiscally troubled euro zone, although Madrid has not yet requested assistance and is resisting political conditions.
After a drop of more than 6 percent in the S&P 500 for May and a three-day slide to close out the prior week, the market was ripe for a rebound.
"Because of the nature of the selloff and how efficient it was, the bounce-back we are seeing over the last two days and today in particular really does make one think we've got the worst of the selloff behind us," said Peter Kenny, managing director at Knight Capital in Jersey City, New Jersey.
"Keep in mind, although a rally of this type is welcome, nothing has significantly changed," he said.
Tuesday's gains left the index right at its 200-day moving average, and that support level acted as a springboard for investors to jump back into the market. All 10 S&P 500 sectors were higher on Wednesday, led by the energy, financial and technology sectors, all of which are tied to strong global demand.
Underscoring the difficulty in tackling the euro zone crisis, European Central Bank President Mario Draghi suggested further stimulus to tackle the euro zone's debt crisis would not necessarily be forthcoming. The ECB left interest rates unchanged following its meeting Wednesday.
The Dow Jones industrial average rose 204.84 points, or 1.69 percent, to 12,332.79. The S&P 500 Index gained 22.37 points, or 1.74 percent, to 1,307.87. The Nasdaq Composite added 56.77 points, or 2.04 percent, to 2,834.88.
Investors will get a detailed look at the state of the U.S. economy from the Federal Reserve's Beige Book of regional economic conditions due at 2 p.m.(1800 GMT). Fed Chairman Ben Bernanke will testify on the economy before a congressional committee on Thursday.
U.S. non-farm productivity fell more than expected in the first quarter as companies gave more hours to employees but only modestly expanded output.
Facebook Inc is making it easier for advertisers to reach the growing ranks of users on smartphones and mobile devices, taking a significant step toward addressing one of investors' most pressing concerns and broadening its appeal to marketers. The stock rose 1.6 percent to $26.29.
Shares of Tempur-Pedic International Inc. fell 41 percent to $25.88 after revising its full year forecast. Fellow mattress makers also slumped, wth Select Comfort Corp down 18.2 percent to $21.22 and Mattress Firm Holding Corp off 20.3 percent to $28.12.
Fulton Science Academy Middle School accused of tax money abuse - WXIA 11 Alive
ALPHARETTA, GA - "There's nothing in this report that actually said that we did anything illegal, (that) we broke any rules, (that) we went around state guidelines; there's nothing in there," Angela Lassetter told 11 Alive News on Wednesday.
Speaking as one of its Governing Board Members, she gave a formal reaction to an audit of the Fulton Science Academy Charter Middle School that showed possible mismanagement of millions of taxpayer dollars.
The audit was released Tuesday by Fulton County School Superintendent Dr. Robert Avossa.
"We're very surprised by some of the things that we found and certainly concerned about many of them," he told 11 Alive News.
The independent audit confirmed many of the concerns that lead the Fulton County School Board not to renew the 10-year-old school's charter status for another 10 years last winter.
The board offered the school a one-year extension with tighter controls, but the school's governing board refused the much shorter agreement.
That means it will become a completely private school on July 1st with an $8,500 tuition.
RELATED | Fulton Science Academy charter extension denied
The independent audit raised several questions about a $19-million construction bond taken out by the school before its extension was approved.
It also raised red flags over how many foreign teachers had been hired, security on field trips, poor bookkeeping and inappropriate vendor relationships.
"There was self dealing and conflicts of interest that were found by our auditor," Superintendent Avossa said.
Avossa said he also wants to check up on two other elementary and high school charter science academies run by some of the same people.
"I'm moving forward with an audit of each of those schools to see if the same wrongdoing is occurring in each of those schools," he added.
Their charter contracts with Fulton County Schools are still good for another three years.
Governing board member Lassetter claims many of the audit's findings are exaggerated or untrue.
"It's disconcerting that so many factual errors were given to the press," she said.
She also suggested that Fulton County Schools may have broken state law by including names of some of the school's students in the audit report.
Meanwhile, Superintendent Avossa said he's waiting for the school's formal reply to the audit before deciding whether to pass it on to local and federal prosecutors.
According to Avossa, the middle school got $3.7-million in tax dollars through the Fulton County School system last year and more than $30-million over the past decade.
Asked whether this situation points up a weakness in the charter school system, Avossa said maybe just in this case.
"Our relationship in this case failed," he admitted, adding, "We do believe; however, that charter schools play an important part in Fulton County and we want to continue in a positive way with our charters."